TAOS REAL ESTATE - TAOS REAL PROPERTY
Taos Real Estate Taos Homes Taos Property
About Me... First hand, from my clients!

Recently, my wife Syndra and I were scouting the town of Taos one morning during a recent overnight.
We had not spent any time in Taos for twenty years, although we both had history there. Having sighted an interesting property in the historic district, we spotted Marika's sign. After a bit of hesitation due to the early hour, we rang her doorbell. Marika quickly apprised us of local market conditions and the historic significance of the subject property. Within the hour, we were viewing our new home "Casa-Carlos Berninghaus". The connection was immediate, it was everything Syndra and I have wanted for decades.
Throughout the transaction, Marika advised us of the subtle differences in New Mexico real estate transactions. With the highest respect for the "contract", she was very cognizant of all details pertinent to the transaction and was always available, while maintaining a respectful and warm relationship with all parties in the transaction. As this was a "long distance" transaction, we relied on Marika for advice on everything from a mortgage person to setting up a residence. She continues to be a remarkable source of guidance as we make our transition in life style.
Marika is solidly grounded in the community of Taos and we are fortunate to call her "friend".
Steven, Syndra and Francesca Costa Evergreen, CO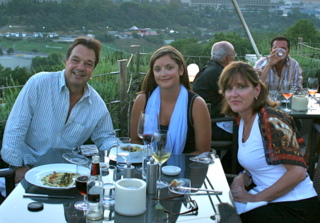 ---
I arrived in Taos in need of a Realtor© for my house search in the Taos area and a friend of mine suggested introducing me to Marika Choma. I can't thank him enough! I met with Marika in the morning to exchange some thoughts on my search and by late afternoon I was putting in an offer on a house. This house not only suited my needs but also possessed an incredible view with Pueblo land bordering the property. Marika shared with me, her knowledge of local professionals... such as inspectors, plumbers, appraisers and even went our of her way to meet with these people at the contracted house. Marika also used her excellent communication skills to keep all parties informed of inspection reports which really helped to keep the real estate deal moving. She always made time to deal with potential problems and when any tough problem surfaced, she just got tougher and resolved the problem. Marika is a smart, hard working women and one which I'm happy to have as a friend now. Thanks Marika for everything!
Leslie Shurin Caldwell, Denver CO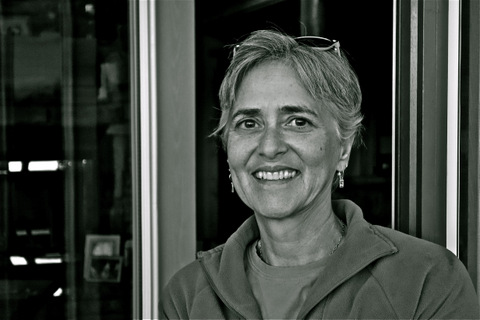 ---
Dear Marika: Words alone cannot convey the gratitude I have for your herculean efforts in selling my condo. In spite of many, many hurdles, complications and road blocks, you never gave up. Not only didn't you quit when others would have, you maintained your positive, professional "let's get it done" attitude, throughout.I've talked with several Realtors who were aware of the almost impossible situations related to this sale. Each person I talked with has stated the same sentiment that you were "amazing". That said, I am looking forward to referring as many people your way, as I can. Thank you a million times.
Warm regards,
Bonnie Golden Taos, NM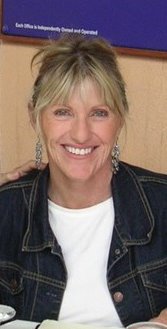 ---
Marika, I am so glad I found you as a Realtor. The details that you kept on top of in this day and age of rules from lenders amaze me. I am now in my new home which also has space for my business, "A Beautiful Brain". It's almost Christmas, the most beautiful time of the year to this Louisiana girl who never had snow. If it were not for you... I wouldn't be here. I know for a fact, that other Realtors would have
given up on finding what I needed. Yo
u not only didn't give up, but you found me a place at quite a reduced selling price and at 3.75% interest rate. You are the best at what you do and I would highly recommend you to anyone I meet.
Teri Kent Taos, NM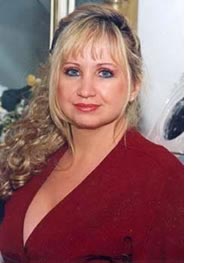 ---
Marika, You have helped me buy and sell three homes and I would use nobody else. You have always gone beyond the call of duty, and tirelessly work to establish the best for both seller and buyer. Your work is above reproach. What I would say most of all, is that you are a person who anyone could trust with their biggest investment. You're the kind of friend more people could use.
Thanks for everything.
Jodi Hershey Miami, FL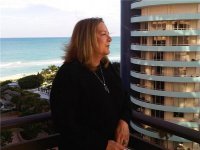 ---
Hi Marika, We just spent the last 12 months getting our house built on the lot you helped us to acquire. We finally moved in last March... It's been a little over two years since our "adventure" with the Dennys building... everything couldn't be better. I thank you from the bottom of my heart for what you did for Christie and I. In life we seek the best in people and I think you are at the top of the list.
Again, thank you.
Lee and Christie Hsu Taos, NM
Hunan Chinese Restaurant

---
Dear Marika, Once again, you have helped us make one of our dreams come true! You are one of the most instrumental and informative people we have ever known... and it is OUR great pleasure to call you Friend!
With our sincerest appreciation,
Deb and Carl Kother Dallas, TX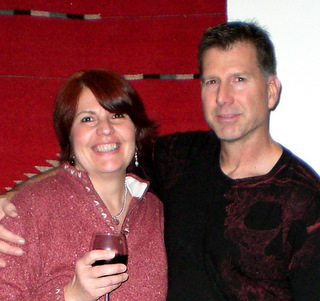 ---
Hi Marika, Penny and I just wanted to thank you again for the great job you did in the selling of our property in Taos, NM. The whole experience was so pleasant, thanks to your humor and personal touch. Your many years of experience really came in handy in locating old documents and records from way back. It was this information that became so valuable at Closing. We highly recommend your company,Taos Real Property, to all future Buyers and Sellers out there. We are sure they will become Happy Clients.
Best wishes always,
Joe and Penny Vigil Albuquerque, NM
---
Taos Real Property was my first and only choice when it came to selling my Taos home. I recognized Marika Choma as a person of integrity and also an experienced professional. She has the ability to be supremely attentive to contract details, while also representing every home as an expression of her art.The sale of my house went smoothly, with no confusion or anxiety for me. I recommend her as a reliable agent for home owners and prospective buyers alike.
Barbara Emrys Taos, New Mexico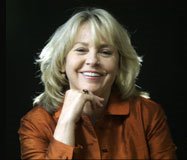 ---
About Me... from me
It has been my privilege to live in and be a part of the Taos community for over 23 years. My real estate and marketing expertise extend over a longer period... 35 years. Prior to my arrival in Taos, I was Owner and Principal Designer of CHOMA Interior Architecture and Design Company in Malibu, CA as well as a Real Estate Investor for a decade.
I entered Taos real estate about 18 years ago, with Century 21 and am an over 8-year alumni of their corporate real estate system, earning Top Producer status before opening Taos Real Property in 2003.
As a result of my background, in consulting with my clients, I am able to offer a unique overview on the merits regarding each and every property under consideration for either purchase or sale and offer unique expertise in valuation, design, staging and marketing a property.
I have had the joys and challenges of raising my son and daughter in this wonderful environment. Now, as full-grown adults, out in the world, pursuing their dreams and making their own contribution... the very special place that is Taos, remains within them wherever they go, as the unforgettable and irreplaceable place where they "grew up".
My practice is predominantly referral-based and often, with clients that I've worked with multiple times over the years. To have clients return many times over... or to receive a call from someone referred by a former happy client... is to me, a true honor and the greatest compliment.
All through these years, my focus has been on the Quality of my practice... and not the Quantity. I do not solicit clients.... but instead, focus on providing exclusive and exceptional expertise and professionalism to each and every person who contacts me.
At Taos Real Property, one of my specialties is working with incoming Buyers from out-of-state, many of whom are realizing an often years-long dream of one day living in Taos. I also specialize in representing unique Properties for Sale, $500,000 and upwards... whether residential, commercial, vacation and/or investment properties.If there is any way that I can help in achieving your real estate dreams or goals, please don't hesitate to contact me --- Marika